News
Fifth International Symposium on Engineering Plastics was successfully held!
Date: 09-21-2011
source:
Print
The Fifth International Symposium on Engineering Plastics (EP), organised by Key Laboratory of Engineering Plastics, Institute of Chemistry, Chinese Academy of Sciences, was successfully held in Kunming, China, August 21-24, 2011.
This symposium set eight scientific topics, especially focused on "Biological, biomedical and environment-friendly polymers" and "Bio-based Polymers". More than 170 scientists and scholars from 13 countries attended the conference to discuss the new advances in polymer materials. All the oral presentations were invited lectures, including 3 plenary lectures and 52 invited lectures. Under-one-roof staying supplied an ideal environment for full exchange on science, education and culture.
EP symposia have been held five times since 2001, and this year is the tenth anniversary of EP. Now EP has widen its literal meaning of engineering plastics, and has become a symbol of a platform on the whole area of polymer materials. At EP the recent progress, deeper consideration and future orientation on polymer materials R&D are communicated among the participants. Recently rapid growth and young scholars in scientific research of China also attracted the attention of overseas scholars.
EP'2011 was sponsored by National Natural Science Foundation of China (NSFC) and Chinese Academy of Sciences (CAS).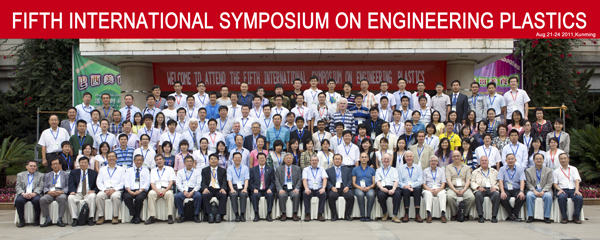 Group photo(Image by ICCAS)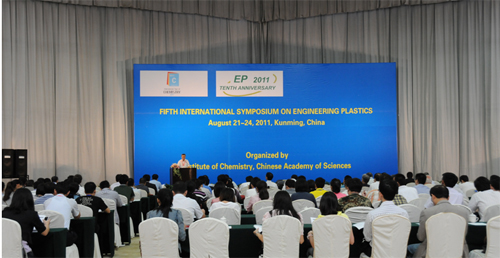 Plenary session of ICRC 2011 (Image by ICCAS)